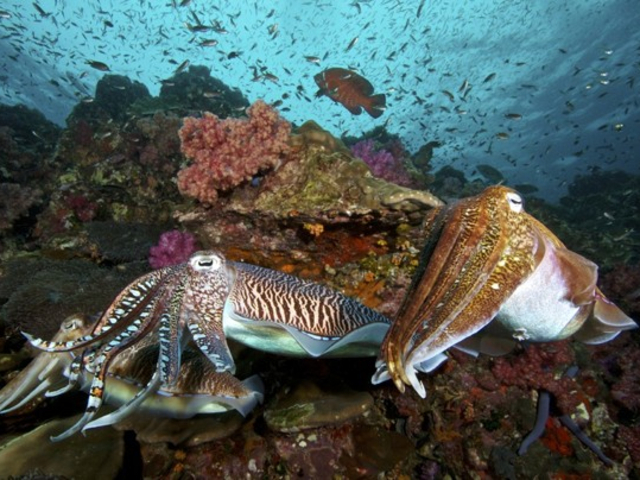 Cuttlefish camouflage featured on Washington Post
Why do cuttlefish have visual proteins in their skin? Alexandra Kingston and Dr. Tom Cronin are studying this surprising finding looking for evidence that cuttlefish "see" with their skin.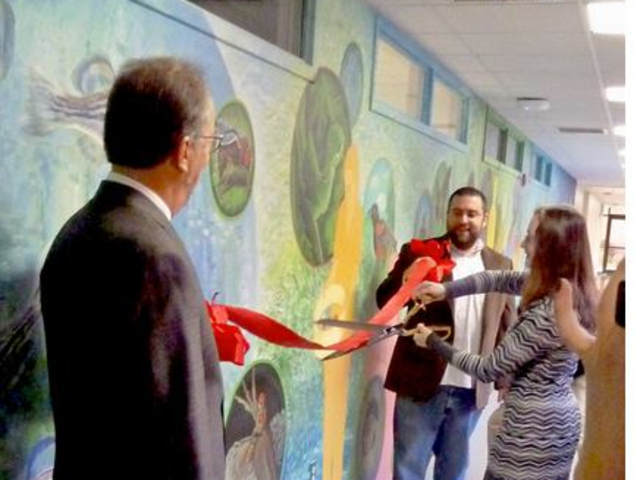 Biology Mural Ribbon Cutting
Anna Vikhlyayeva proudly presents her mural to everyone!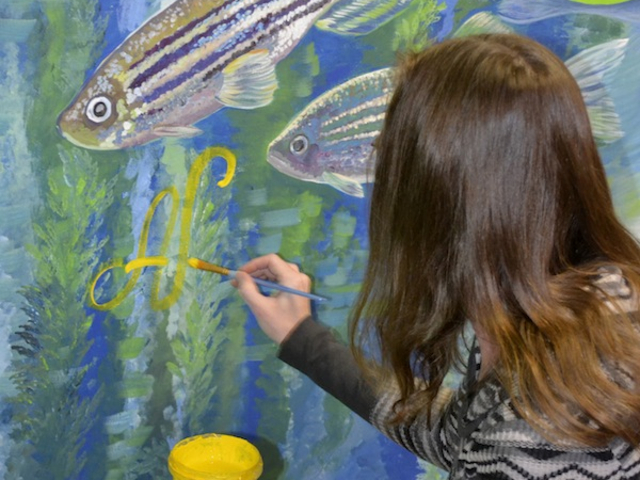 Mural signing by Anna Vikhlyayeva
Anna signs her beautiful mural!