Career Center's e-newsletter for CNMS majors
Internships & Jobs for Science Majors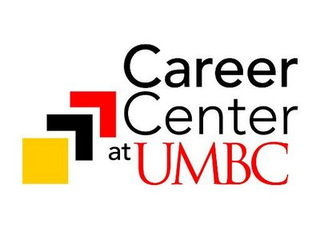 Oct 25, 2018, 12:03 PM
In this email you will find UMBCworks postings for jobs and internships as well as other events hosted by UMBC Career Center. These positions, events and workshops are tailored just for you!
Please note you MUST have your resume approved by a Career Center staff member to apply to postions posted in UMBCworks. To schedule an appointment, click on "Schedule Appointment" from the UMBCworks homepage or call 410-455-2216. 
We are located in Math/Psychology Room 201. Appointments can be made by calling 410-455-2216. We now haveonline scheduling too!

Please visit our website to find further information: careers.umbc.edu.
Follow us on Twitter
Like us on Facebook
Join our myUMBC group
Having trouble with our links? Please LOG IN directly to UMBCworks before clicking the links in this email.
Mark Your Calendar!
2018 Diversity Recruitment Event
(Open to ALL Students)
When:  Thursday, October 25, 2018 from 5:00-8:00 p.m in the University Center Ballroom.
Meet employers who are interested in diversifying their workforce.
FREE dinner and great prizes!
Top organizations will be on hand to discuss career opportunities within their organizations/agencies.
Munch and mingle with employers who are interested in hiring students in your major.
Guest Speaker Gregory Lorjuste/Deputy Assistant to the President/Director of Scheduling/Obama Administration will speak on "Making Real Connections."
This is an event for ALL STUDENTS and ALL MAJORS.
Dress professionally and bring several copies of your resume.
Mark your calendar now! Student registration NOW OPEN. 
LIMITED SEATING will be filled on a first-come, first-serve basis.
Co-hosted by the Career Center and the UMBC Chapter of the National Society of Black Engineers. Feel free to contact the Career Center (crump@umbc.edu, 410.455.2216) with questions.
This event usually books up so register today! Go Here to register as soon as possible but no later than Friday, October 19. 
College of Engineering & Information Technology
Cisco Meraki
Textron Systems
TEKsystems
UPS
Parsons Cyber
Paypal
Stanley Black & Decker
GE Appliances, a Haier Company
CareFirst BlueCross BlueShield
Defense Contract Management Agency
Lockheed Martin
Space Telescope Science Institute
NSA
FDM Group
Legg Mason
Applied Predictive Technologies
Anne Arundel County Public Schools
Northrop Grumman
AXA Advisors
Discover
All Colleges
Providence Center
United States Navy
T. Rowe Price
GEICO
Federal Reserve Bank of Richmond
The Sherwin-Williams Company
Montgomery County Public Schools
The Choice Program
Brailsford & Dunlavey
New Internships and Jobs in Science!:

IMET Assistant Director (Exempt, Regular) (9302801)

University of Maryland Center for Environmental Science - Baltimore, Maryland
United States
POSITION TYPE: Full-Time - Entry-Level
POSTING DATE: Oct 25, 2018
END DATE: Nov 25, 2018
Incubator Manager, Harbor Launch at IMET (Contractual)
(9302800)
University of Maryland Center for Environmental Science - Baltimore, Maryland
United States
POSITION TYPE: Full-Time - Entry-Level
POSTING DATE: Oct 25, 2018
END DATE: Nov 25, 2018
Multiple Openings (10/22/18)
(9302728)
United States Department of Agriculture (USDA) Agricultural Research Service (ARS) - Nationwide
United States
POSITION TYPE: Full-Time - Entry-Level, Full-Time - Experienced, Part-Time
POSTING DATE: Oct 23, 2018
END DATE: Nov 23, 2018
Surge: Entry-Level Position for Students ($19.57/hr)
(9302730)
LifeScience Logistics - Columbia, Maryland
United States
POSITION TYPE: Part-Time
POSTING DATE: Oct 23, 2018
END DATE: Feb 19, 2019
Booz Allen Hamilton Summer Games Data Scientist
(9302720)
Booz Allen Hamilton - Annapolis Junction, Maryland
United States
POSITION TYPE: Internship Opportunities
POSTING DATE: Oct 22, 2018
END DATE: Jan 01, 2019
Mechanical Engineering/Maths/Physics
(9302693)
Smart Imaging Systems, Inc. - Beltsville, Maryland
United States
POSITION TYPE: Internship Opportunities
POSTING DATE: Oct 22, 2018
END DATE: Dec 11, 2018
Rosemarie Manor, LLC Care Aides/Manager
(9302604)
Mayor's Office of Employment Development - Baltimore, Maryland
United States
POSITION TYPE: Full-Time - Entry-Level, Full-Time - Experienced
POSTING DATE: Oct 17, 2018
END DATE: Nov 19, 2018
Science Undergraduate Laboratory Internships Program (SULI)
(9302619)
United States Department of Energy - Washington, District of Columbia
United States
POSITION TYPE: Internship Opportunities
POSTING DATE: Oct 17, 2018
END DATE: Jan 10, 2019
NATURAL RESOURCES PLANNER I
(9302526)
Maryland Department of the Environment - Annapolis, Maryland
United States
POSITION TYPE: Full-Time - Entry-Level
POSTING DATE: Oct 15, 2018
END DATE: Oct 29, 2018
New Vacancies for the Week of October 15
(9302530)
United States Department of Agriculture (USDA) Agricultural Research Service (ARS) - Nationwide
United States
POSITION TYPE: Full-Time - Entry-Level, Full-Time - Experienced
POSTING DATE: Oct 15, 2018
END DATE: Dec 15, 2018
Paid Research and Development Intern- January 2019 start
(9302459)
Next Breath, LLC - Catonsville, Maryland
United States
POSITION TYPE: Internship Opportunities
POSTING DATE: Oct 15, 2018
END DATE: Nov 11, 2018
Surge: $19.57/hr start (No experience required)
(9302528)
LifeScience Logistics - Columbia, Maryland
United States
POSITION TYPE: Part-Time
POSTING DATE: Oct 15, 2018
END DATE: Feb 11, 2019
Physical Therapy Aide/ Technician 
(9299980)
Pivot Physical Therapy - Catonsville, Maryland
United States
POSITION TYPE: Part-Time
POSTING DATE: Oct 12, 2018
END DATE: Dec 28, 2018
Validation of drug product ingredients & database management
(9302484)
Food and Drug Administration / Office of Translational Sciences - Silver Spring, Maryland
United States
POSITION TYPE: Full-Time - Entry-Level, Full-Time - Experienced, Graduate School Opportunities/Fellowships, Post-Graduate Research Opportunities
POSTING DATE: Oct 12, 2018
END DATE: Dec 31, 2018
Microbiological Laboratory Scientist
(9302456)
Path Sensors - Baltimore, Maryland
United States
POSITION TYPE: Full-Time - Entry-Level
POSTING DATE: Oct 11, 2018
END DATE: Dec 11, 2018
Upcoming Events:

ISCOM Presents Data Science Week: Career Panel
SESSION START:




Oct 26, 2018, 12:00 PM




SESSION END:




Oct 26, 2018, 1:00 PM




LOCATION: 

ITE 237
United States Mint Career Fair
SESSION START:




Oct 29, 2018, 9:00 AM




SESSION END:




Oct 29, 2018, 1:00 PM




LOCATION: 

Off-Campus
Interview an Alumni - Leslie McNamara - Morning - 

10-29-18
SESSION START:




Oct 29, 2018, 9:00 AM




SESSION END:




Oct 29, 2018, 12:15 PM




LOCATION: 

Math/Psych 201
Interview an Alumni - Jim Lord - Morning - 

10-29-18
SESSION START:




Oct 29, 2018, 9:00 AM




SESSION END:




Oct 29, 2018, 12:15 PM




LOCATION: 

Math/Psych 201
Interview an Alumni - Robbin Lee - Afternoon - 

10-29-18
SESSION START:




Oct 29, 2018, 1:15 PM




SESSION END:




Oct 29, 2018, 4:30 PM




LOCATION: 

Math/Psych 201
Interview an Alumni - Brandon Wilson - Afternoon - 

10-29-18
SESSION START:




Oct 29, 2018, 1:15 PM




SESSION END:




Oct 29, 2018, 2:45 PM




LOCATION: 

Math/Psych 201
Interview an Alum Program - 10-29/18 thru 

11/2/18

 - General Overview
SESSION START:




Oct 30, 2018, 9:00 AM




SESSION END:




Oct 30, 2018, 4:30 PM




LOCATION: 

Math/Psych 201
Interview an Alumni - Kevin Yang - Morning - 

10-30-18
SESSION START:




Oct 30, 2018, 9:00 AM




SESSION END:




Oct 30, 2018, 12:15 PM




LOCATION: 

Math/Psych 201
Interview an Alumni - Melissa Huber - Afternoon - 

10-30-18
SESSION START:




Oct 30, 2018, 1:15 PM




SESSION END:




Oct 30, 2018, 4:30 PM




LOCATION: 

Math/Psych 201
Interview an Alumni - (Yousuf Ahmed) - Afternoon - 

10-30-18
SESSION START:




Oct 30, 2018, 1:15 PM




SESSION END:




Oct 30, 2018, 4:30 PM




LOCATION: 

Math/Psych 201
Interview an Alumni - Melissa Hom - Afternoon - 

10-30-18
SESSION START:




Oct 30, 2018, 1:15 PM




SESSION END:




Oct 30, 2018, 4:30 PM




LOCATION: 

Math/Psych 201
Interview an Alumni - Michele Barrow - Morning - 

10-31-18
SESSION START:




Oct 31, 2018, 9:00 AM




SESSION END:




Oct 31, 2018, 12:15 PM




LOCATION: 

Math/Psych 201
Interview an Alumni - Brian Hildebrand - Morning - 

10-31-18
SESSION START:




Oct 31, 2018, 9:00 AM




SESSION END:




Oct 31, 2018, 12:15 PM




LOCATION: 

Math/Psych 201
Interview an Alumni - John Becker - Morning - 

10-31-18
SESSION START:




Oct 31, 2018, 9:00 AM




SESSION END:




Oct 31, 2018, 10:30 AM




LOCATION: 

Math/Psych 201
Interview an Alumni - Elliot Talbert-Goldstein - Afternoon - 

10-31-18
SESSION START:




Oct 31, 2018, 1:15 PM




SESSION END:




Oct 31, 2018, 4:30 PM




LOCATION: 

Math/Psych 201
Upcoming Information Sessions:


START DATE/TIME:




Nov 08, 2018, 10:00 AM




END DATE/TIME:




Nov 08, 2018, 2:00 PM




LOCATION: 

Commons: Main Street
Mid-Atlantic Permanente Medical Group
START DATE/TIME:




Nov 15, 2018, 10:00 AM




END DATE/TIME:




Nov 15, 2018, 2:00 PM




LOCATION: 

Commons: Main Street
START DATE/TIME:




Oct 31, 2018, 12:00 PM




END DATE/TIME:




Oct 31, 2018, 3:00 PM




LOCATION: 

Commons: Main Street
START DATE/TIME:




Nov 06, 2018, 11:00 AM




END DATE/TIME:




Nov 06, 2018, 3:00 PM




LOCATION: 

Commons: Main Street
University of Maryland, School of Public Policy
START DATE/TIME:




Nov 07, 2018, 4:00 PM




END DATE/TIME:




Nov 07, 2018, 6:00 PM




LOCATION: 

Public Policy 438
START DATE/TIME:




Nov 01, 2018, 1:00 PM




END DATE/TIME:




Nov 01, 2018, 2:00 PM




LOCATION: 

Commons 331
START DATE/TIME:




Nov 02, 2018, 8:45 AM




END DATE/TIME:




Nov 02, 2018, 12:30 PM




LOCATION: 

Off-Campus