Career Center's e-newsletter for CNMS majors
Internships & Jobs for Science Majors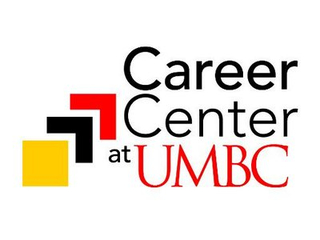 Dec 04, 2018, 4:11 PM
In this email you will find UMBCworks postings for jobs and internships as well as other events hosted by UMBC Career Center. These positions, events and workshops are tailored just for you!
Please note you MUST have your resume approved by a Career Center staff member to apply to postions posted in UMBCworks. To schedule an appointment, click on "Schedule Appointment" from the UMBCworks homepage or call 410-455-2216. 
We are located in Math/Psychology Room 201. Appointments can be made by calling 410-455-2216. We now haveonline scheduling too!

Please visit our website to find further information: careers.umbc.edu.
Follow us on Twitter
Like us on Facebook
Join our myUMBC group
Having trouble with our links? Please LOG IN directly to UMBCworks before clicking the links in this email.
New Internships and Jobs in Science!:

2019 Dean for Medical Education's ARCHES Program (9303768)

Georgetown University, School of Medicine Office of Diversity - Washington, D.C., District of Columbia
United States
POSITION TYPE: Internship Opportunities
POSTING DATE: Dec 04, 2018
END DATE: Feb 04, 2019

Maryland Outreach Intern
(9303753)
Chesapeake Bay Foundation - Annapolis, Maryland
United States
POSITION TYPE: Part-Time
POSTING DATE: Dec 04, 2018
END DATE: Apr 03, 2019

Maryland Watershed Restoration Assistant 
(9303752)
Chesapeake Bay Foundation - Annapolis, Maryland
United States
POSITION TYPE: Part-Time, Temporary/Seasonal
POSTING DATE: Dec 04, 2018
END DATE: Apr 01, 2019

Multiple Openings (12/03/18) 
(9303758)
United States Department of Agriculture (USDA) Agricultural Research Service (ARS) - Nationwide
United States
POSITION TYPE: Full-Time - Entry-Level, Full-Time - Experienced, Part-Time
POSTING DATE: Dec 04, 2018
END DATE: Jan 03, 2019

Sustainability Intern at HCC
(9300699)
Sustainability at Howard Community College - Howard County, Maryland
United States
POSITION TYPE: Internship Opportunities
POSTING DATE: Dec 04, 2018
END DATE: Feb 04, 2019

American Red Cross Job Openings (12/3/2018)
(9303696)
American Red Cross
POSITION TYPE: Full-Time - Entry-Level, Full-Time - Experienced, Part-Time
POSTING DATE: Dec 03, 2018
END DATE: Feb 03, 2019

GSK Rockville Biopharm Co-op/Lab Technology Support
(9303711)
GlaxoSmithKline - Rockville, Maryland
United States
POSITION TYPE: Cooperative Education (Co-op)
POSTING DATE: Dec 03, 2018
END DATE: Feb 03, 2019

JHU/APL Discovery Program Full Time Employment Opportunity
(9303700)
Johns Hopkins University - Applied Physics Lab - Laurel, Maryland
United States
POSITION TYPE: Full-Time - Entry-Level
POSTING DATE: Dec 03, 2018
END DATE: Feb 03, 2019

Maryland Sea Grant REU
(9303697)
Maryland Sea Grant - Multiple Locations
POSITION TYPE: Internship Opportunities, Research Internships
POSTING DATE: Dec 03, 2018
END DATE: Jan 30, 2019

Researcher
(9303664)
United States Food and Drug Administration (FDA) - Nationwide
United States
POSITION TYPE: Part-Time, Temporary/Seasonal
POSTING DATE: Nov 30, 2018
END DATE: Mar 02, 2019

Undergraduate Summer Internship Announcement
(9303655)
Walter Reed Army Institute of Research - Silver Spring, Pennsylvania
United States
POSITION TYPE: Internship Opportunities
POSTING DATE: Nov 30, 2018
END DATE: Feb 15, 2019

Chemist
(9303633)
United States Department of Labor - South Park, Pennsylvania
United States
POSITION TYPE: Full-Time - Entry-Level
POSTING DATE: Nov 29, 2018
END DATE: Dec 21, 2018

REU Marine Sciences Summer Program
(9303562)
University of Delaware - Lewes, Delaware
United States
POSITION TYPE: Internship Opportunities, Research Internships
POSTING DATE: Nov 27, 2018
END DATE: Feb 08, 2019

Research Internship
(9303545)
University of Maryland School of Medicine - Baltimore, Maryland
United States
POSITION TYPE: Internship Opportunities, Research Internships
POSTING DATE: Nov 26, 2018
END DATE: Mar 26, 2019

2019 Summer Job: Plant Community Ecology Internship
(9303530)
Cedar Creek Ecosystem Science Reserve - East Bethel, Minnesota
United States
POSITION TYPE: Internship Opportunities
POSTING DATE: Nov 24, 2018
END DATE: Feb 25, 2019

Upcoming Events:

Baltimore Career Fair
SESSION START:




Dec 05, 2018, 11:00 AM




SESSION END:




Dec 05, 2018, 3:00 PM




LOCATION: 

Off-Campus

Federal Government Session - Recruiting and Hiring Students and Recent Graduates
SESSION START:




Dec 06, 2018, 5:00 PM




SESSION END:




Dec 06, 2018, 8:00 PM




Educators of Color Open House
SESSION START:




Dec 06, 2018, 7:00 PM




SESSION END:




Dec 06, 2018, 8:30 PM




LOCATION: 

Off-Campus

PBEO Job Fair
SESSION START:




Dec 09, 2018, 7:00 AM




SESSION END:




Dec 12, 2018, 6:00 PM




Baltimore-Washington Financial Advisors Workshop on Paid Internships
SESSION START:




Dec 20, 2018, 11:45 AM




SESSION END:




Dec 20, 2018, 1:00 PM




Seminar on Human Primary Cells ad their use and Application in Drug Discovery
SESSION START:




Dec 20, 2018, 3:00 PM




SESSION END:




Dec 20, 2018, 4:30 PM




Upcoming Information Sessions:


START DATE/TIME:




Dec 05, 2018, 10:00 AM




END DATE/TIME:




Dec 05, 2018, 4:00 PM




LOCATION: 

Commons: Main Street

START DATE/TIME:




Dec 06, 2018, 10:00 AM




END DATE/TIME:




Dec 06, 2018, 1:00 PM




LOCATION: 

Commons: Main Street
[Originally sent as an email from the Career Center. All postings can be found on the UMBCWorks website.]