Summer Undergrad Research and Postbaccalaureate programs
at Washington University in St. Louis
January 16, 2019 11:03 AM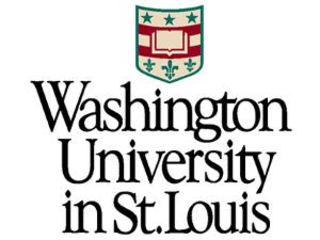 Start off your new year by making progress on your career goals! Are you interested in research or advancing your skills in another research area. Are you seeking your first research experience? Washington University in St. Louis has three great programs to meet your needs. Programs are individualized and familial and designed to guide you to success.
If you think a PhD or MD/PhD is in your future, the OGR programs below are perfect for you:
Opportunities in Genomics Research (Undergraduate) - Through the McDonnell Genome Institute at Washington University we have a 10-week summer program for rising sophomores to seniors. Areas of research that our students have pursued as a part of OGR include: genomics, bioinformatics, cancer biology, microbiology, developmental biology, cell biology and physiology. We offer a competitive stipend/salary and housing for summer students. Program details and the application can be found at: https://www.genome.wustl.edu/outreach; contact us at:outreach.mgi@wustl.edu
Opportunities in Genomics Research (Postbaccalaureate) – The McDonnell Genome Institute also offers a one-year postbaccalaureate program for PhD bound students who are recent college graduates. Get more details https://www.genome.wustl.edu/outreach; to apply send us a letter of interest indicating your research experience and the benefit of the postbac experience to your future goals, a detailed CV with the names of 3 references to: outreach.mgi@wustl.edu (note your essay should be of the caliber you would send to graduate admissions program).
For those with medical school in sight, the SPORE program is just right for you:
SPORE in Leukemia Postbaccalaureate program – The SPORE grant at Washington University is seeking enthusiastic and ambitious applicants for a potential postbaccalaureate position. The applicant will work with the principal investigators to write a supplement to the grant for this position. Students interested in cancer research and pursuing an MD or MD/PhD bound students are encouraged to apply. 
Deadline, Feb. 1, 2019. 
Contact brittniblack@wustl.edu for details.
For more information on any of these programs or questions, please contact us at: outreach.mgi@wustl.edu