SkillSoft Spotlight Course of the Week ~ For Employees
The Art of Staying Focused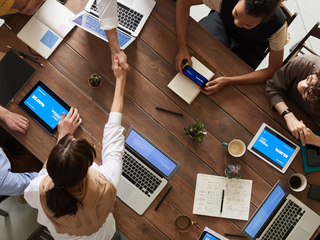 SkillSoft Spotlights focus on just-in-time online learning that supports you in navigating complex challenges in personal and professional life, helps you to increase your effectiveness, and to improve your relationships. Each course is 30 minutes or less and is curated to provide tools, strategies, and practices to accelerate your success.
This week's spotlight course is The Art of Staying Focused.
The Art of Staying Focused (30 min)
Even if you know what's important to do, losing focus can stop your progress. No matter who you are or what job you do, focusing at work can be hard. Even with great schedule management and organizing skills, it's easy to get off track if you're not careful. In this course, you'll learn how to stay focused and stay on top of your schedule. You'll learn strategies for dealing with focus challenges and distractions at work. You'll also find out how to beat fatigue, manage your time, and decline work-related requests. And you'll explore how to adjust your focus to deal with change, and how to regain focus when you've lost it. 
Participants will learn to:
recognize tactics for avoiding procrastination and temptation and keeping focused
recognize tactics to beat fatigue and manage multitasking to maintain your focus
identify strategies for minimizing distractions in your environment
select the most effective response for declining a request
strategically adjust your focus in response to changing circumstances
recognize techniques for regaining focus
maintain your focus on a task despite internal and external challenges
TO LOGIN:
Using Internet Explorer or Google Chrome, Login to SkillPortusing your FULL UMBC email address for both the username and password boxes.
Once logged in, simply type the name of the course in the search bar. 
Need Login Assistance? Email hrtraining@umbc.edu to set up your account and to help with login difficulties. UMBC faculty and staff accounts are set up within 1 month of hire.
FOR MORE INFORMATION:
Visit our UMBC SkillSoft page for information on UMBC's curated role and topic-based certificate tracks as well as professional industry certifications that align with SkillSoft courses.