Course seen as part of a "small campus doing big things"
BIOL 487 Medical Case Studies taught by Drs. Leips & Hoffman
September 20, 2016 1:08 PM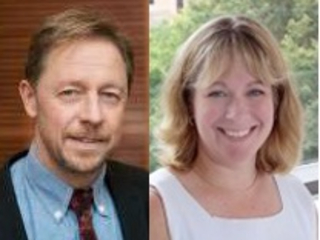 A story in the September 13 edition of The Retriever recognizes BIOL 487 Medical Case Studies as a "major step" toward a small campus doing big things. Developed by Drs. Jeff Leips and Kathleen Hoffman (Mathematics & Statistics), this course is the first to use case studies in a 400-level biology class. Utilizing studies encourages students to apply what they have learned to real-life situations, preparing them for what to expect when they leave UMBC and enter their respective career fields or professional schools.
The Department of Biological Sciences continuously redefines what it means to teach. The efforts of Drs. Leips and Hoffman show that we are always innovating and changing how we define a classroom.