Groundbreaking for Interdisciplinary Life Sciences Building
Faculty and administrators shift dirt to open construction!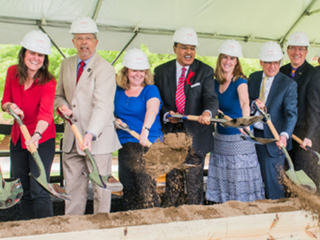 The groundbreaking ceremony for the ILSB on May 1st brought together administrators, faculty and representatives of the design and construction companies who have been working toward this project for many years. All this work culminates in two years of construction culminating in the building opening for occupation in the Fall of 2019. See the linked story for more about the event and the building.